Agrivi has become an indispensable partner in increasing the efficiency and profitability of food production. This is proven by the fact that United Nations presented Agrivi with the Award for Innovation in Agriculture, which is just one of the many global awards the company has collected in eight years of doing business.
But how did it all start? Matija Žulj is an IT guy who founded his company in 2013 in Kutina in a small office of only 11 square meters. Prior to this, Žulj worked for an excellent salary in the digital sector but always had the problem of food production on his mind. It was unacceptable to him that there were people on the planet who are starving while the rich throw away 50 percent of the food produced. He explains that he could not learn anything from books, so he decided to start a blueberry plantation eight years ago. Trying to find an adequate application which would help him in the production of blueberries, he concluded that the market lacks a simple comprehensive solution for farmers. He then resigned from the company where he worked and began developing Agrivi. Today, he has about 50 employees in several offices in Bucharest, Zagreb, London, and the United States, offers solutions to companies and farmers around the world, and investors have infused more than HRK 50 million into his company. The list of clients includes about 35,000 companies and individuals, including global players Nestlé, Kimberly-Clark and Driscoll's as well as domestic companies like Podravka and Franck.
The app created by Agrivi uses a number of algorithms, guiding farmers at a specific location through the production process in real time. Žulj says that Agrivi is the brain of the farm and that a small producer has to spend only three minutes a day on the app, while the rest is done by algorithms. We talked with Matija Žulj about the implementation of 5G technology in agriculture. It is believed that the next-generation technology is key to the development of precision farming, which is echoed by Žulj, who says that 5G really is a turning point for both Agriva and other agritech companies.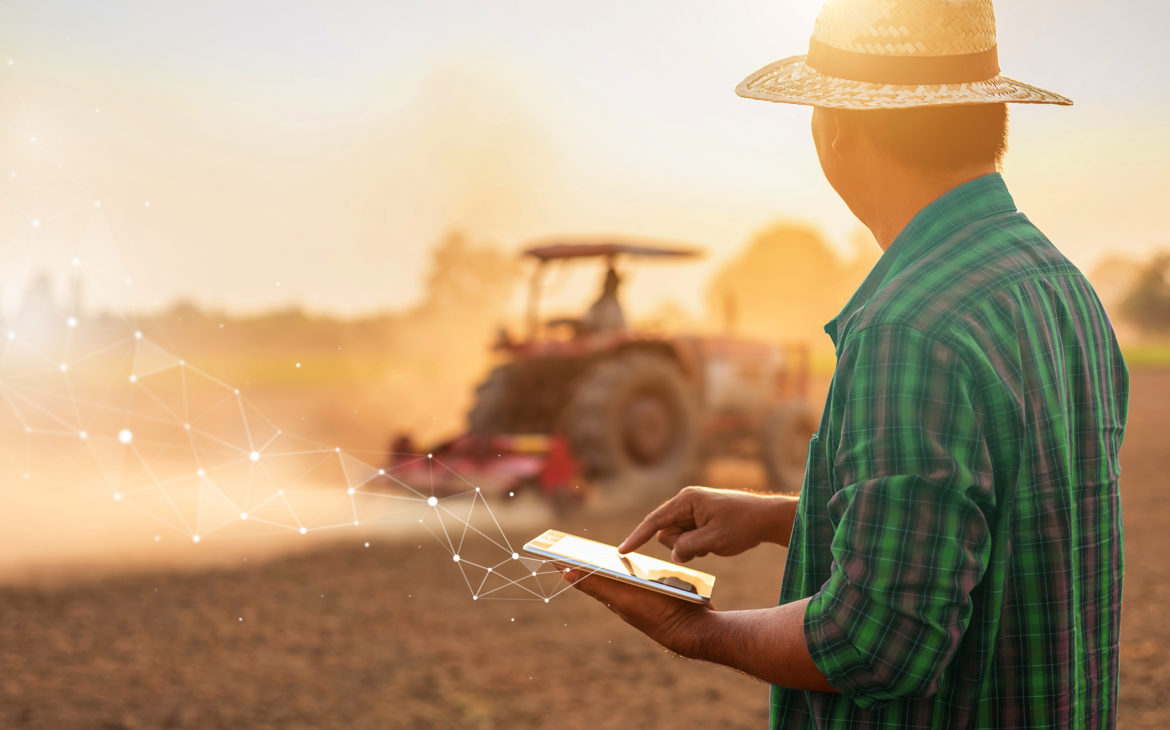 How much does the 5G network and its implementation affect the development of Agrivi?
In particular, Agrivi software will be able to collect even more information crucial for agricultural production with 5G, analyze it better and faster through advanced artificial intelligence, and then faster provide better advice and recommendations to farmers. This will create added value for our product and certainly speed up the implementation of solutions for agricultural production management as we have developed in the company.
What will the 5G network bring to agriculture?
5G technology opens up new opportunities in rural areas, which is crucial in agriculture. Fifth generation networks will significantly improve the stability and quality of the communication infrastructure in these parts, so all the possibilities of new technologies will be available throughout the country at full capacity. Croatia can benefit if it encourages the adoption of 5G networks and their rollout as soon as possible, as well as the development of industrial applications that need connectivity to reach their full potential. Better availability of connectivity can accelerate the digital transformation of Croatia and thus increase the competitiveness of our economy.
5G technology supports the concept of smart agriculture, and this is the future. It increases the possibility of installing additional sensors, even more precise controls and warning systems, but also the automation of a large part of work in agricultural production.
5G technologies are associated with the spread of artificial intelligence, where their potential is huge. AI can reduce the use of fertilizers by 10 percent, water and irrigation by up to 40 percent, all without the loss of yield and with better quality of the product itself. IoT and AI technologies – with the help of a large number of sensors that monitor the growth of plants, the presence of insects and various pathogens – enable that each plant be treated according to its specific needs without losing resources. Given the great challenge of labor shortages in agriculture, the development of robotics is extremely important to compensate for the shortage of people and ensure the implementation of the necessary agronomic practices in the fields.
What are Agrivi's plans for further development – expanding into new markets or new services?
We recently agreed on an investment with the Croatian venture capital fund Feelsgood of HRK 5.6 million, opened an office in the USA and hired Bob Westbrook as our new sales director. The strong progress we have made and the outstanding clients we support have prepared us for the next phase of our growth. We want to reaffirm our position on the world map of leading agritech companies by strengthening our market lead in Europe, increasing market share in our target segment in the US and building partnerships for other regions.
The IT sector is proof that the world is a global village. How does a startup from Croatia conquer the world market?
I think that today it is quite clear that Croatian success stories are very much possible. We already have a lot of examples, such as Rimac Automobili, Microblink, Infobip, Five, Nanobit, Infinum, and many more. Our companies are improving, the region is being perceived as better, and each upcoming company will have slightly easier conditions. We hope that our story will help the local scene and show that strong growth and exports to world markets can be achieved in niches and sectors that until a few years ago were virtually non-existent.
Agrivi's potential is tremendous, and their goal is to reach 1 percent of the world's producers. Considering that 1.3 billion people are engaged in agriculture, we can conclude that Agrivi has a huge potential customer base at its disposal. Precision farming has also attracted the capital of Bill Gates, and the potential problems of food production that will be solved by digital solutions are: labor shortage, which paves the way for robotization, and food delivery, for which Agrivi offers the solution of blockchain technology.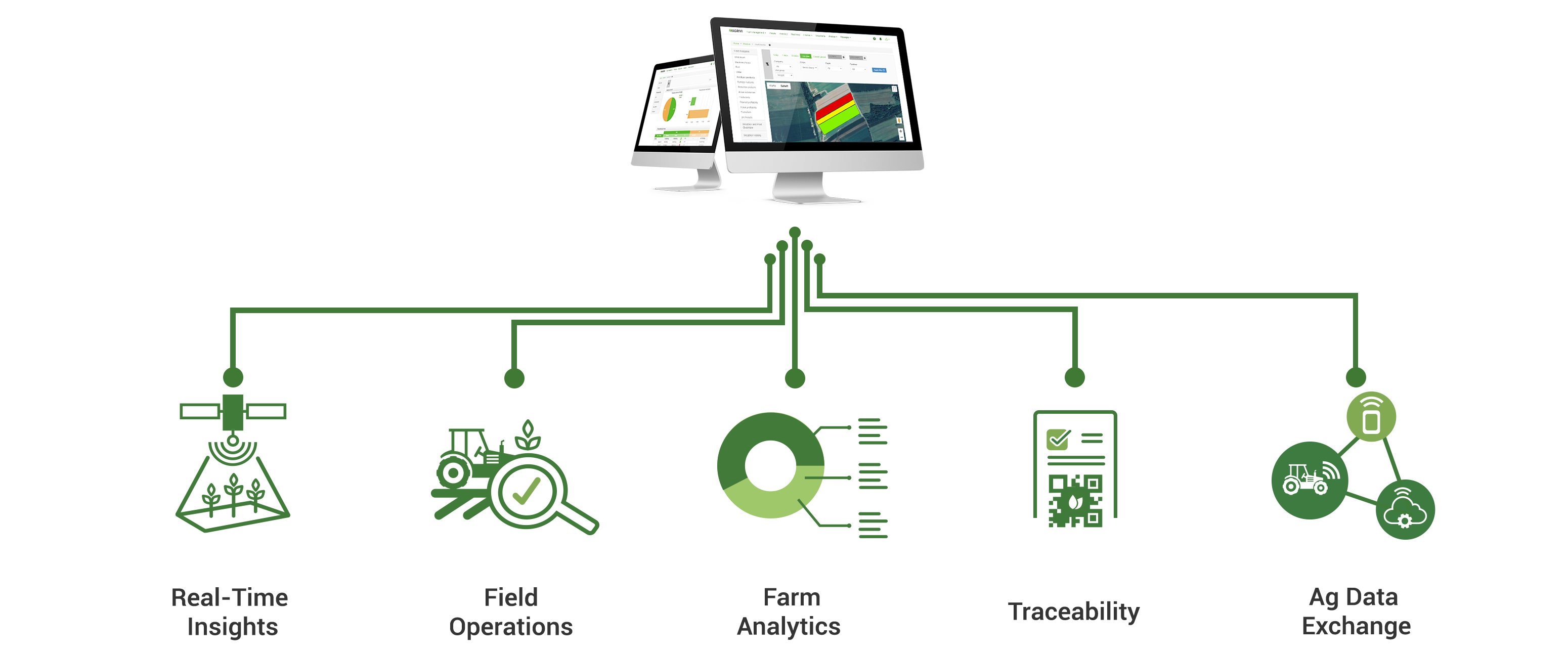 So far, Agrivi's solutions offer support for the production of more than 100 crops, and their agricultural software enables business decisions based on real-world data collected in real time. Agrivi farm management solution thus offers the possibility of locating problem areas, gathering evidence, analyzing the need for pesticide application, as well as planning the optimal harvest date.
The Croatian company worked on a system for Saudi Arabia's VeggiTech that manages an entire field, allocates resources, manages storage space, plans the harvest and predicts realistic yields. The company launched the "Know what you eat" campaign, allowing the customers to scan a QR code and find out everything about the origin and quality of the product they are purchasing. Nestlé, on the other hand, wanted to support farmers with digital farming tools and the use of data analytics to see which practices lead to the best quality and best yields, so it decided to use the AGRIVI 360 Supply Chain Management software. Following the implementation of the Agrivi software solution in its agricultural supply chain for baby food, Nestlé has gained a comprehensive and transparent insight, in real time, into the way in which the goods used in its factories are grown. Given that farmers, in accordance with Nestlé standards, should strictly avoid the preventive use of agrochemicals and focus on use based on monitoring or forecasting, the Agrivi software provides farmers with weather and microclimate monitoring, pest risk detection, and risk warnings and satellite imagery to enable accurate response and protection of certain areas. The platform also contains built-in databases on crop production and fertilizers, which are legally registered, helping farmers maintain coherence and providing them with useful insights into nutrient management in the field.