Motorola has a long history of driving innovation in the mobile industry, with groundbreaking achievements such as the world's first commercially available 5G-upgradable smartphone and the first clamshell smartphone.
However, the most significant moment in the history of mobile technology occurred exactly 50 years ago on April 3, 1973.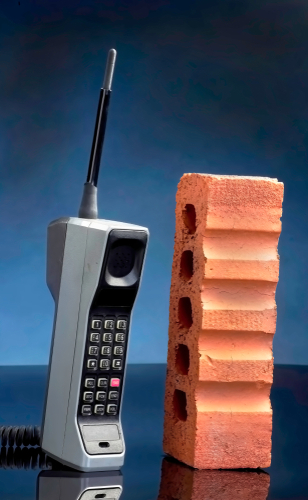 That was when Martin Cooper, inventor of the first portable cell phone, made the historic first public phone call, knowing that was just the beginning. He believed that Motorola and the cellphone industry were starting a revolution in personal communications, and since then, Motorola has continued to be at the forefront of many other groundbreaking technologies and innovations that have shaped the world we live in.
The first commercially available mobile phone, the Motorola DynaTAC 8000X, was a bulky and expensive device, measuring 10 inches (25.4 cm) in length and weighing 2.5 pounds (1.1 kg). The phone was primarily intended for use in the United States and was priced at $3,995, which would be equivalent to around $10,000 in today's currency. Despite its high cost, the DynaTAC 8000X was a popular status symbol and helped pave the way for the widespread adoption of mobile phones in the years to come.
At the recently held Mobile World Congress in Barcelona, 94-year-old Cooper received a lifetime achievement award from the GSMA. He pointed out that the development of mobile technologies was "unpredictable", but that he was convinced that mobile and related industries provide technology that benefits society, revolutionizing the education and health systems.
All of these things are now starting to happen, and they are real things that the mobile phone has made possible.

Martin Cooper
He says there are now more mobile phone subscriptions in the world than there are people, while two thirds of the Earth's population have personal cell phones. The phone is becoming an extension of the person – the "father of the cell phone" concluded.