Microsoft appears to be gearing up to name its next big OS update the "Windows 11 2022 Update". References to this naming have appeared in near-final versions of the upcoming Windows 11 release, currently known as 22H2. The new name was discovered by Twitter user XenoPanther in the Get Started app that pops up when you set up a new PC.
However, it is possible that the name is merely a placeholder, or that Microsoft is finally simplifying its oftentimes confusing update names for Windows. Over the years, a variety of names have been used for major updates, including "Creators Update" for Windows 10 as well as more unremarkable names like the Windows 10 May 2021 Update and the recent Windows 10 21H2 moniker.
Microsoft had considered naming its software upgrades after animals or people, but it eventually opted for the safer monthly naming system rather than point releases, as Apple does with iOS, iPadOS, watchOS, and many other updates to its operating system. A switch to just the yearly naming for Windows 11 updates would make sense if If Microsoft is contemplating fewer significant feature drops, a switch to only the yearly naming for Windows 11 upgrades might make sense if Microsoft is planning fewer significant feature drops.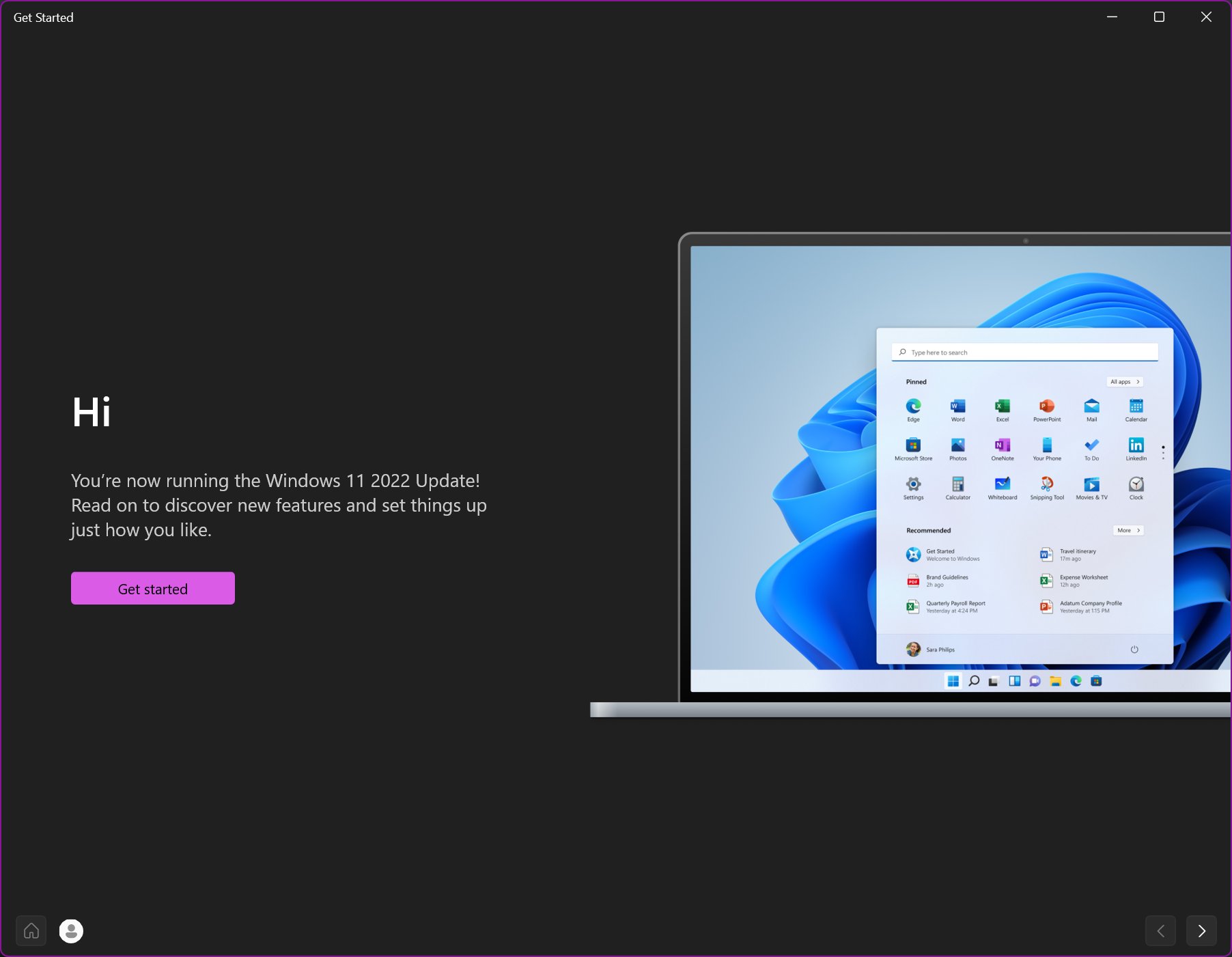 According to a recent report, Microsoft has abandoned plans to release a "23H2" annual update for Windows 11 in 2023 in favor of focusing on rolling out new features throughout the year. Microsoft has recently modified its Windows Insider program, adding more experiments and prototype features that are tested far in advance. As a result of these changes, Microsoft may decide to return to a three-year release cycle for Windows, with a new major version (Windows 12?) slated for 2024.
Either way, Microsoft's next big Windows 11 update is due on September 20th. There will be a number of new enhancements in Windows 11 22H2 (or, alternatively, the Windows 11 2022 Update), like app folders in the Start menu, "drag" and "drop" on the taskbar, and new touch gestures and animations.