Croatian company Markoja d.o.o. enabled the construction of the first wooden telecommunication tower of the Finnish startup Ecotelligent in the Slavonian municipality of Podcrkavlje.
After two months of construction work by the contractor Eurospes and just several days of installation, on Friday, July 7th, the first Ecopol in Croatia has officially been set up.
Ecopol is a free-standing, 40-meter cone-shaped support structure for mobile antennas and other devices necessary to provide faster and better connection. It is made of processed wooden elements, the so-called engineered wood, in order to ensure the necessary elasticity and support all future requirements on statics brought by modern communication networks.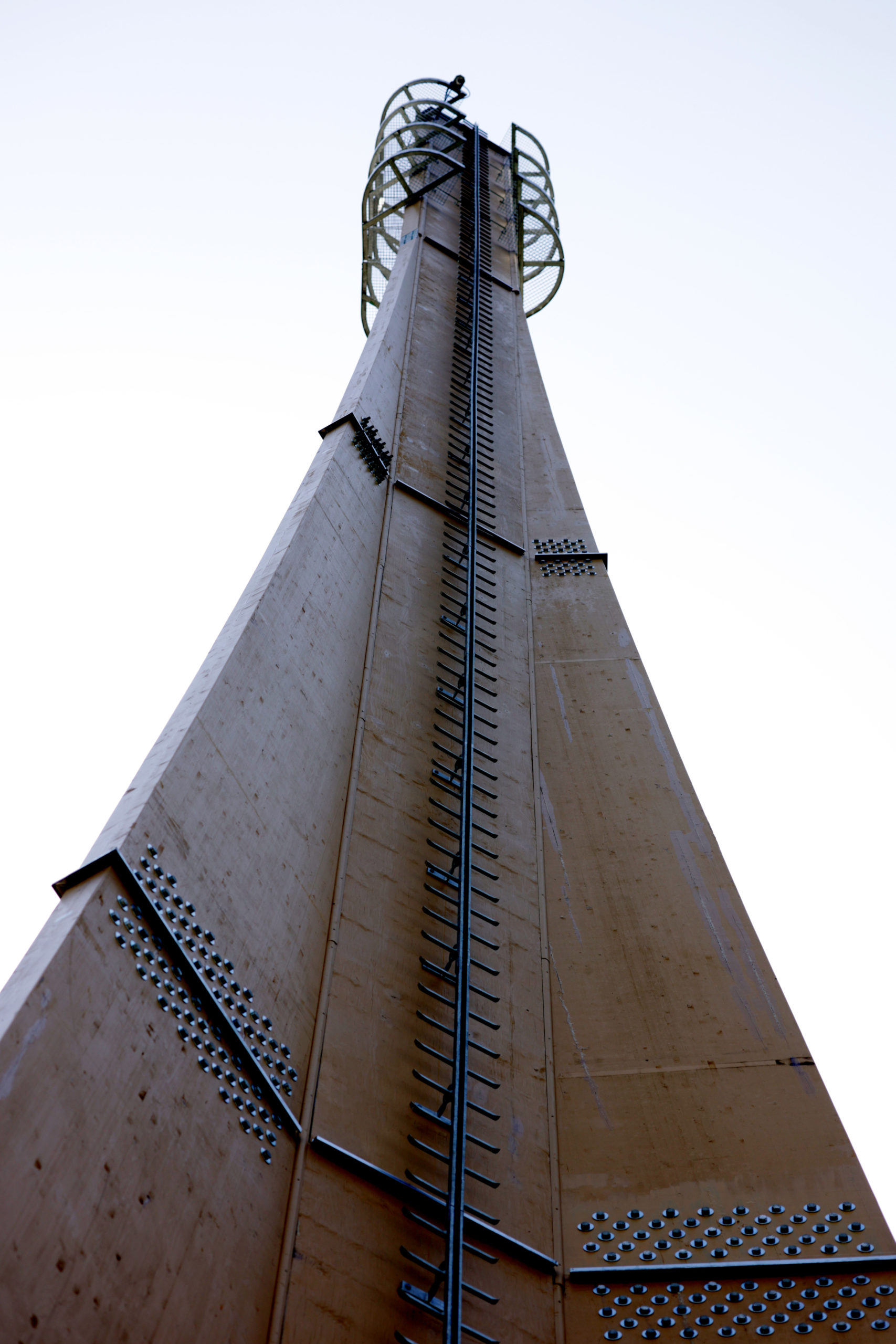 Naturally, the first question that comes up when we think about wooden structured towers is their fire resistance, but also the longevity of such installations. These telecom towers can last for a minimum of 30 years, and they have a protective fire barrier in the form of a charred surface that insulates the rest of the wood, significantly slowing down the burning process in extreme situations. Thanks to its large load-bearing capacity, it can carry the same amount of equipment and devices as a steel tower or concrete structures. The necessary cables can be installed on the inside, ensuring better protection against theft and fire.
As emphasized by Ecotelligent CEO, Gyöngyi Mátray, this is a wooden structured tower, not a "wooden tower", given its concrete base and steel elements.
However, it is a more environmentally friendly alternative because it emits half as much carbon dioxide (CO2) as traditional telecommunication towers, and the material from which it is built – laminated veneer lumber or LVL – is 100% recyclable, in line with the EU's circular economy objectives. It is important to point out that the glued laminated timber used for LVL has a GL 30 certificate of constancy of performance, which is currently the highest class for this type of construction product in the Republic of Croatia.
Our main idea is to provide a product made from natural resources. As we all know, wood is a contains CO2 by nature, as trees naturally capture CO2. So, [to reduce carbon emissions] we don't have to do anything extra, just build from such a renewable material. If we keep regular maintenance at a high standard, it can serve us a 100 years. This is nothing new, even steel towers require maintenance, but in this case we enable telecommunications in a more human environment by applying the science of wood construction. Thus, we can significantly reduce CO2 emissions of building the towers and ensure a more pleasant landscape for people.

Gyöngyi Mátray, EcoTelligent
The first Croatian Ecopol is yellowish in color, resembling actual wood, but Ecotelligent offers a variety of coating options (in all RAL colors), depending on the environmental needs, weather conditions, and specific customer/country requirements. This way, it is easy to choose a coating that best fits into any environment.
For the company Markoja, the main investor and distributor of Ecotelligent's towers, this is just the beginning. The goal is to create a network of sustainable esthetically designed telecom towers all over Croatia, with a focus on underserved areas (mostly rural areas, but also national parks, tourist centers, etc.), and to rent out positions on a tower to interested operators. One Ecopol can thus "host" the antennas of multiple mobile service providers, enabling significant savings and operating the business in accordance with ESG criteria.
The Markoja company motto on each project we work on are the "5Es", which signifies our commitment to energy, economy, and ecology as well as superior esthetics and ethics. Ecopol telecommunication towers certainly fit into this concept, driven by sustainable and responsible business, as their CO2 emissions are significantly lower when compared to traditional telecom towers, they are more esthetically pleasing, and, since they are made of recycled wooden elements, we can call them an ethical product.

Boris Markoja, Board Member at Markoja
The company plans to continue with tower construction in a number of Croatian municipalities, thus cultivating and maintaining good relationships with mayors and local communities.