According to Opensignal analysts' October report, HT and Telemach had the highest overall speeds in Croatia. HT and Telemach are joint winners of both overall speed awards — Download Speed ​​Experience and Upload Speed ​​Experience.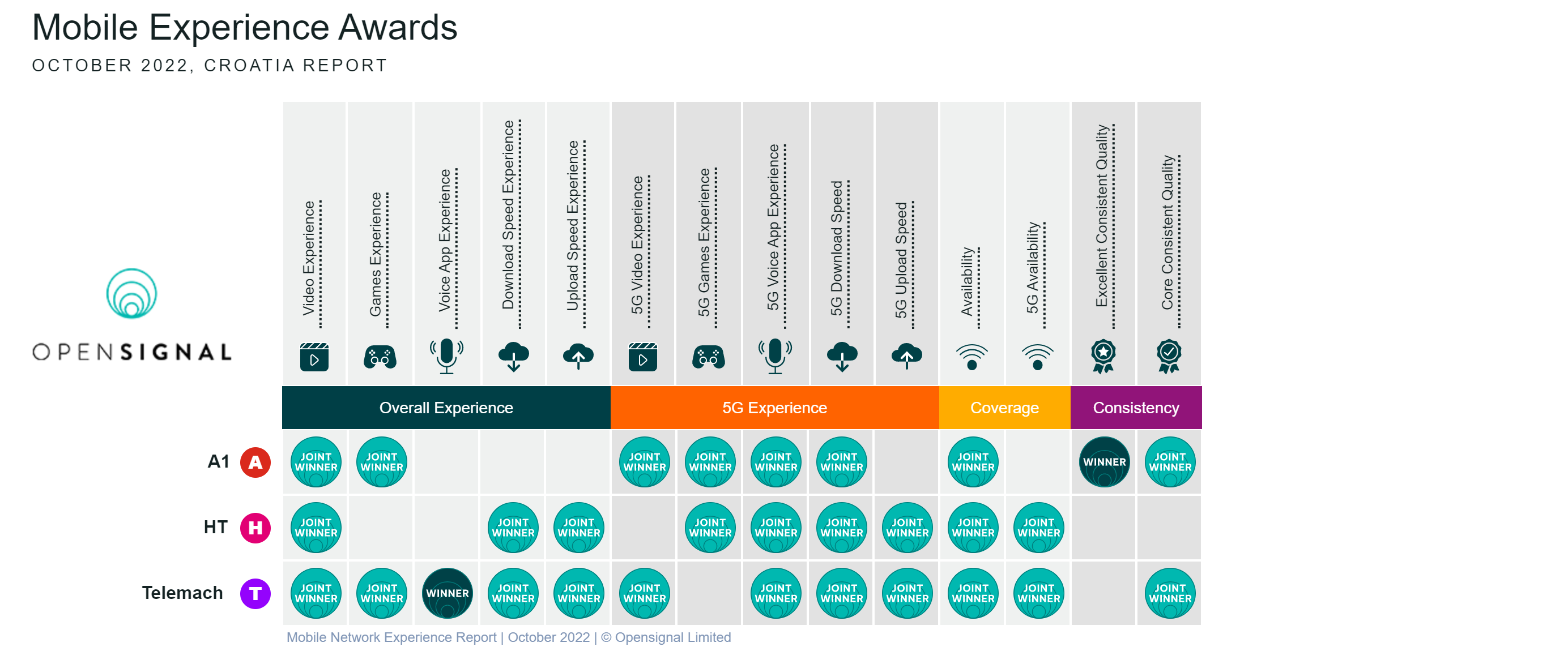 Telemach tied the score with the previous winner HT in Download Speed Experience thanks to an increase in average download speed of 5.3 Mbps and a drop in HT's score of 4.1 Mbps. Thus, both operators win with scores in the 52.1-56.3 Mbps range, while A1 lags behind with a score of 43.1 Mbps.
In Upload Speed Experience, HT and Telemach remain in a statistical tie, jointly winning this award once again, with scores of 12.5-12.8 Mbps.
The report on Croatia's Mobile Network Experience showed a series of tied results and shared titles among national operators. Out of the 14 categories, eight of them had two-way ties for first place, and in another four all three telecoms were tied. Only A1 and Telemach stand alone at the top in Excellent Consistent Quality and Voice App Experience, respectively.

Meanwhile, national regulator HAKOM opened a public consultation for aligning the expiry date of multi-band spectrum concessions to October 2024 to allow for a simultaneous auction for all bands. The potential auction would cover the 800 MHz, 900 MHz, 1800 MHz, 2100 MHz and 2.6 GHz bands, along with a portion of the 3.5 GHz band available for regional use.
As far as 5G measurements are concerned, it is stated that all operators are tied with scores in the range from 216.7 to 248.7 Mbps.

Opensignal notes that they performed the measurements in the period from June 1 to August 29.