Earlier this week, Mark Zuckerberg took to Facebook to post what was meant to be a celebratory screenshot of Meta's Horizon Worlds, a VR game that gathers the digital counterparts of people around the world. The game was just released in France and Spain, and the CEO apparently wanted to share the good news.
"We're launching Horizon Worlds in France and Spain today!" he wrote eagerly. "Looking forward to seeing people build immersive worlds, and bringing this to more countries soon."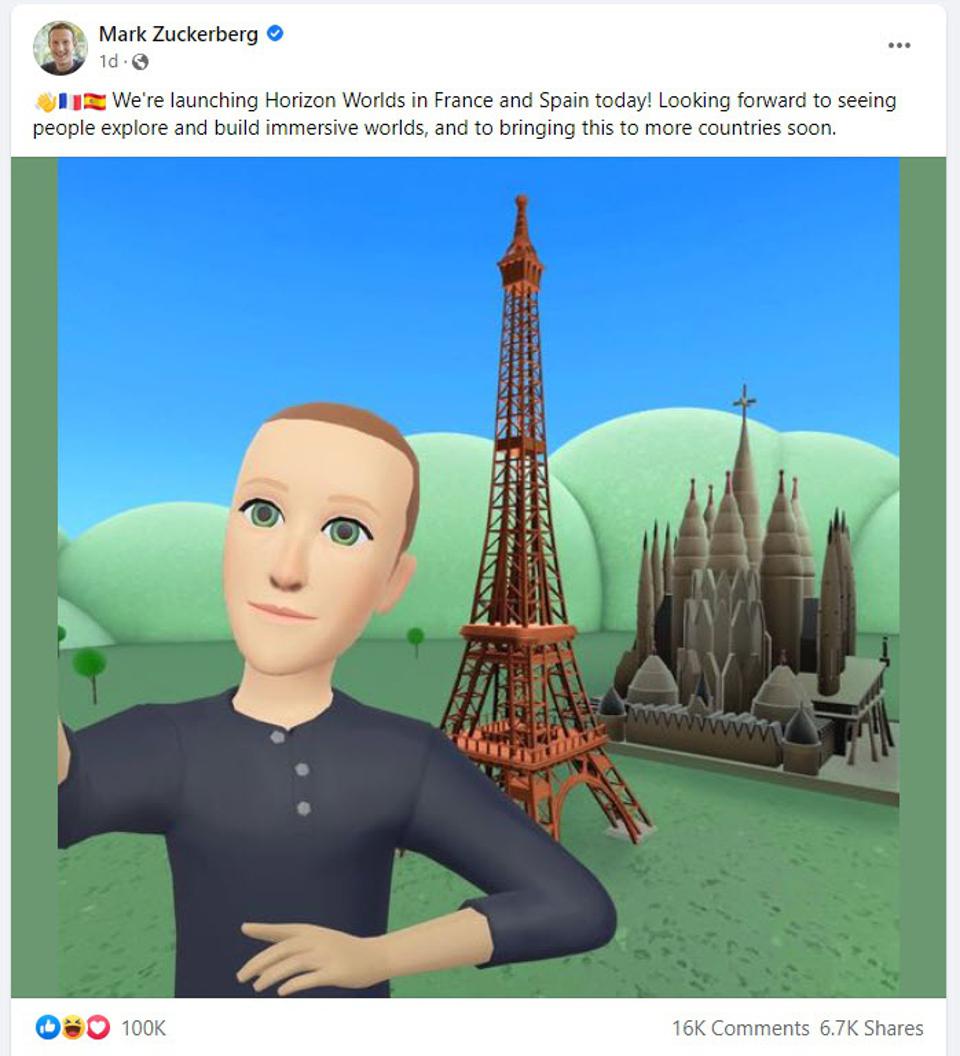 As waves of critics (including renowned global media like Forbes and MSN) pointed out, the design of this supposedly immersive world is astonishingly underwhelming. In the "cursed" screenshot, Zuckerberg's expressionless and legless avatar – the design of which is marginally better than a Sim – is pictured in front of a barren, sad landscape upon which arbitrarily sized replicas of France's Eiffel Tower and Spain's Church of the Sacred Heart on Mount Tibidabo (or the Sagrada Familia Cathedral – who's to say?) are awkwardly set.
In Zuckerberg's defense, it's true that VR graphics don't always translate that well to non-VR 2D displays. But whatever this is seems a far cry from the Metaverse vision that Zuckerberg has been trying to sell, and, perhaps most importantly, very much lags behind the likes of digital worlds such as Fortnite and Roblox, which are already finding massive success.
Taking into account Meta's $10 billion investment, this just looks embarrassing. Still, Zuckerberg seems either entirely immune to the embarrassment or blissfully unaware of how bad it is. On the other hand, at least Twitter netizens had a field day relentlessly mocking yet another potentially epic fail by the eccentric billionaire.