After Mark Zuckerberg last week posted a most underwhelming selfie of his digital avatar in virtual Horizon Worlds to commemorate the game's launch in France and Spain, both the internet and world media widely responded – in a nutshell – with the question "Seriously?".
Naturally, the strong reaction could not bypass the founder of Metaverse, and now he wants to let everyone know that the company is working hard on the graphics. So, on Friday he posted new screenshots on Facebook and Instagram, demonstrating a significantly more realistic version of himself and an undefined ancient-looking plaza.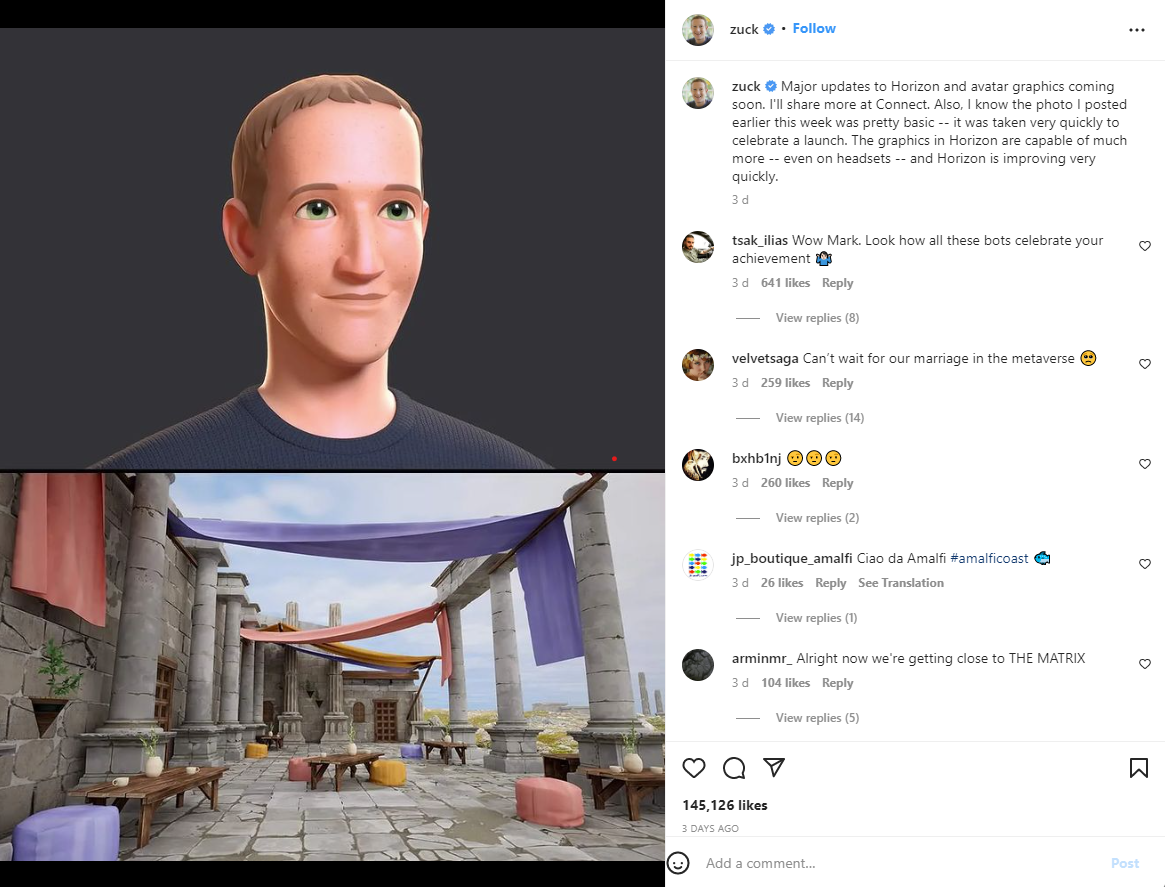 "Major updates to Horizon and avatar graphics coming soon," he wrote, promising to share more details at the upcoming Connect conference. Meta spokesperson Peter Gray told The Verge that the company had no news to share on the exact date of the conference, but we know that last year's event was held in October.
As for the original screenshot, he admits that it's not exactly flattering: "I know the photo I posted earlier this week was pretty basic — it was taken very quickly to celebrate a launch. The graphics in Horizon are capable of much more — even on headsets".
However, graphics are, ultimately, secondary to what you do with them. Even in the case that Meta's new update upgrades the visuals to the level of, say, Fortnite, that won't matter unless there is nothing interesting to see in the virtual world.
It remains to be seen what Zuck has in store for us next "on the horizon".